Windows 8 is the next version of Microsoft Windows operating system after the successful Windows 7. You will agree with me that Windows 7 was more successful that its previous version Windows Vista. I still remembered how I refused to use Windows Vista, I waited till Windows 7 came into existence and use before I had enough reasons to upgrade  from my Windows Xp to Windows 7  . With the drastic demand for tablet PC's, Windows 8 will play a big role to the success of the tablet PC's.  Windows 8 is not just an operating system for our personal computers, it was optimized for tablet PC's with touch screens or fingertip-based input. Now let's see how we can upgrade to Windows 8.
There were quite a lot of changes made by Microsoft when made the new Windows 8 OS compared to Windows 7.  Click here  to learn about the changes made in Windows 8. Weren't those reasons enough for you to want to upgrade to  Windows 8? Well for me, its definitely enough and that's why I am writing this blog post to teach you how you can easily upgrade to Windows 8.
How to upgrade to Windows 8:
Microsoft has provided us with a consumer preview for Windows 8, this is a chance for you to use the Windows 8 for free before its final release. Then you will have to purchase a new license to continue using the Windows 8 because microsoft has said they will discontinue the consumer preview by then.
How to install Windows 8:
Follow my simple guild lines below to install the consumer preview copy of Windows 8 on your computer.  If you cannot do this all alone, get someone who is more experienced to do it for you. You will need more than one partition on your computer to do this, so create a partition for this installation. if you do not know how to create partition click here to read it up.
First, visit Microsoft website. Go to Downloads and then to Windows, click on the windows 8 consumer preview or simply follow this link  to download the consumer preview copy of Microsoft Windows 8 .
Under ISO images, choose the correct version for your system. click on download to download the ISO file.  Remember to copy you license key and save it offline.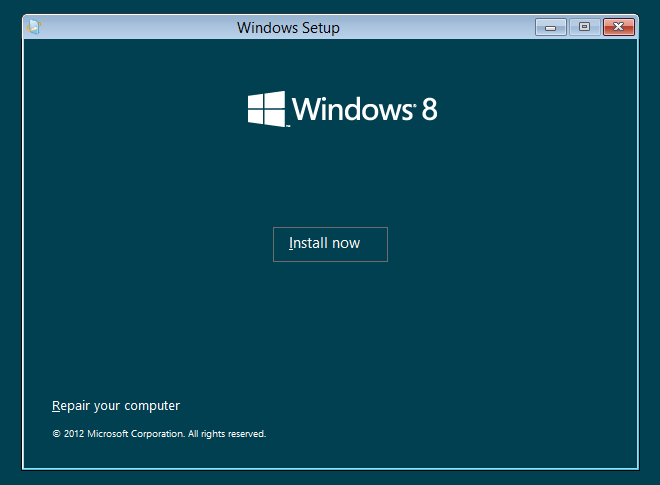 When the download has been completed, burn the ISO image you downloaded earlier on a DVD,  start the windows installation the same way you did with your Windows 7 by inserting the DVD in your DVD drive and rebooting your system.
Install Windows 8 on another pertition other than the partition containing your present OS. In my case i choose drive D since my Windows 7 is currently installed on my Drive C. If you do not already have a partition create one with the disk manager in your control panel.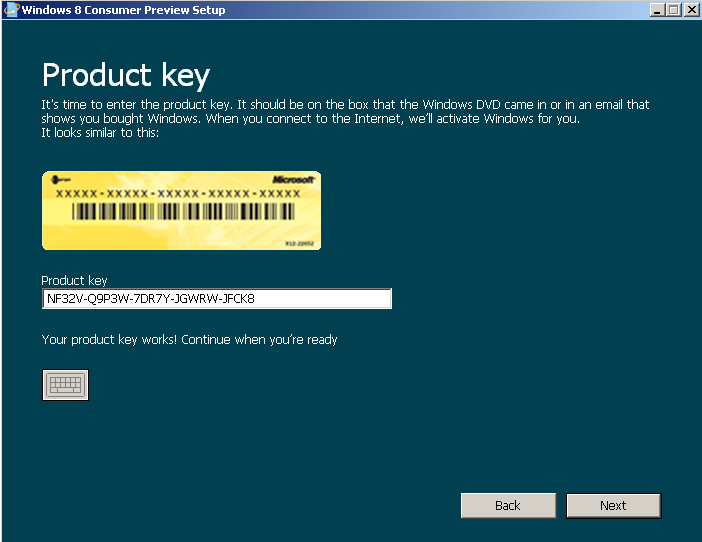 When you get to the point where it asks for product key enter the one you copied earlier. Here is a sample DNJXJ-7XBW8-2378T-X22TX-BKG7J for my 32bit HP Pavilion DV-4 PC. Follow the rest of the prompt steps to complete your upgrade to Windows 8.
Now i hope you can successfully upgrade to Windows 8, I hope you find this blog post interesting,  If you have any contributions to make about how to upgrade to Windows 8, please use the comment box below and tell me what you think about this blog post, feel free to share this post with your friends.  Remember to  Subscribe to NetMediaBlog Feeds by Email.