By now you must have heard of the term 'Content Curation' and may be wondering what it's all about. Well Content Curation is a process of discovering, gathering and cataloging interesting content around a topic and share for a common benefit. When you hear Content Curation, think of it as a museum with similar items displayed for people to look at.
Content Curation is all about gathering items of importance and interest and sharing them for other people to see, for example during the SOPA war a lot of people wrote so many things which most of them lacked the right information and data. Someone needed to come in and publish a clear case of what was going on to clear the air on what is right and wrong.
Must Read: Content Curation with Scoop.it
So if you had read some interesting articles somewhere and decided to gather them for people to read what you read so they too can have a better understanding of what was going on, you are then being a Content Curator. Today I want to show you some amazing Content Curation tools, keep in mind there are lots of different ways one could curate. You can curate out of your website and can also curate on your website as Ti Roberts well explained in this article 'The Rebel's Traffic Talk Episode #2 – How to Drive Traffic by Curating Content'.
Tools for Content Curation: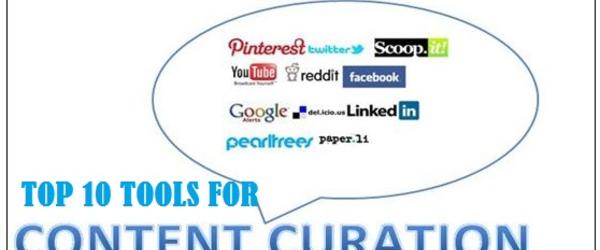 Top 10 Tools for Content Curation
This list contains the Top 10 Tools for Content Curation.
Jan 19, 2013 - scoop.it -

285

Easily curate engaging magazines. Effectively feed your web presence.

Vingle is a playground for your passions, curiosities, and thoughts. A global community where you can create, engage, and connect with others.
Jan 19, 2013 - pinterest.com -

242
Pinterest is an online pinboard.
Jan 19, 2013 - list.ly -

252
Lists = Ranking. List Posts = Traffic. We help bloggers & brands curate, crowdsource, and engage readers via live embedded list content inside blog posts.
Jan 19, 2013 - storify.com -

245

Don't get lost in the noise. Discover the voices worth sharing.
Jan 19, 2013 - snip.it -

215

Collect the best of the web.
Jan 19, 2013 - bagtheweb.com -

217
BagTheWeb helps users curate Web content. For any topic, you can create a bag to collect, publish, and share any content from the Web.
Jan 19, 2013 - paper.li -

240

Publish Twitter, Facebook, Google+ or any web content into your own online newspaper.
Jan 19, 2013 - kuratur.com -

251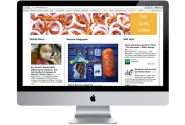 Easily curate cool, custom, automated content walls in minutes. For free. Enhance SEO. Build authority and credibility.
Jan 19, 2013 - pearltrees.com -

278

Pearltrees lets you have all your interests at your fingertips all the time
Jan 19, 2013 - bundlr.com -

239
Create topic pages with photos, videos, tweets and documents. Share them with everyone.

The CLIPZINE is a content curation platform that is able to create a Reusable Sharable Portable stylish zine page like beautiful magazine-style. Clipping -> Styling -> Sharing

Roojoom is a content marketing management platform that enables anyone to curate and share existing online content in a visually engaging interface.
Do you see how I could use one of the Content Curation Tool – List.ly to compile a list of Content Curation Tools, you can see that the list has something in common; they are all taking about same topic – Content Curation.
You discover new and reliable information with Content Curation. As Content Curation is growing in popularity, a well curated page can become a traffic farm for your website. Once you have established yourself as a strong and reliable source of information, people will trust you and will always want to read your contents. So Content Curation is a means of feeding your audience with useful related information from all around the web.
Must Read: Content Syndication – How it can improve your blog's traffic
Have you used any Content Curation Tool before? Which did you use? What are your experiences with Content Curation? Are you Curating the right way? I want to hear from you on this topic, use the comment form below to share with me. Remember to subscribe to my RSS feeds.