The numbers of internet radios are on the increase daily as more and more internet radio stations are rolled out. More and more people are also beginning to enjoy listening to unlimited music online via these stations and today I want to share with you the top 10 Nigerian-based internet radios for 2012. Note this is a random list I made based on my usage of the stations. Remember the judgment is purely based on my choice of music, the impression of the station and the ease of use.
I won't be surprised if many people do not know about Nigerian based internet radios, you will definitely be glad you read this post.
Top 10 Nigerian-based internet radios for 2012
This list is the top 10 Nigerian-based internet radios for 2012.
Nov 23, 2012 - iroking.com -

587

Listen to the likes of 9ice, Timaya, D'banj and PSquare at African's Number One Music Platform for Premium Afrobeat & Nigerian Music.
Nov 23, 2012 - nigerianwebradio.com -

604
Listen to unlimited Nigerian music 24/7 on WebRadio.
Nov 23, 2012 - tunein.com -

549

Nigeria Radio Stations - listen online to music and talk radio.
Nov 23, 2012 - shoutcast.com -

526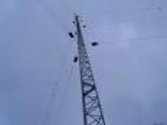 Complete list of free Nigerian radio stations broadcasting in MP3 and AAC+ format from around the world. Browse the list of stations or AAC+ search for your favorite artist.
Nov 23, 2012 - streema.com -

506
Nigeria radio stations. Listen online to free live Internet radio stations.
Nov 23, 2012 - radiotower.com -

642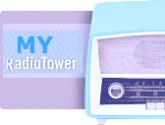 Nigeria Radio Stations Online page 1 - RadioTower makes it easy with details, descriptions, ratings and 1-click instant access to Nigeria LIVE Radio feeds
Nov 23, 2012 - duduradio.com -

543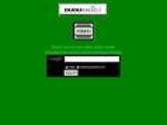 Where Nigerians get their music
Nov 23, 2012 - coolfm.us -

560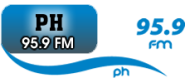 Listen to Nigerian best musics on CoolFm
Nov 23, 2012 - tunein.com -

510

Nigerian gospel Radio is a global internet based radio station that's utilizing the power of the world wide web as a resource to propagate the gospel and also act as a vehicle to pass on the great news of the modern day gospel.
Through her wide variety of musical shows and great Bible sermons, the station hopes to take the free gospel message to the 'Facebook generation'. These are usually individuals who would not ordinarily tune in to a Religious radio station.
Nov 23, 2012 - naijafm.com -

527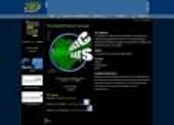 Naija FM is a dynamic community based radio station delivering the best in Nigerian and African related music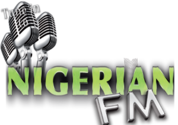 Nigeria radio international,playing live in New York,today and yesterdays hit songs,news and current affairs

Tim Paul Prisca is a Resounding African Contemporary Gospel Artiste with special interests on western and traditional folk gospel, blending with other musical genres such as funk, jazz, soul, blues and high life.**
13
AFRICATUNES.NET WEBRADIO

100% West African Webradio , play 24/7 hits form Nigeria Ghana Togo benin and Ivory Coast
Be warned: internet radio consumes significant bandwidth over time, so if you have a limited bandwidth plan you may have to consider this before you try them out. If you have unlimited bandwidth bundle plan you should definitely try out these stations and you will almost immediately get hooked like I did. I can't say any particular station is my favorite; my choice at any time is a factor of my mood.
Listen to unlimited Nigerian musics on Nigerian-based internet radios, you can even select your genre of music, Afro Pop, Afro beat, Gospel, Jazz, Hip hop, Afro Juju, highlife, etc. Listen to musics from your favorite artists. You sure will enjoy listening to music on these Nigerian-based internet radios.
Must Read: Spotify: How I listen to any song I want for free without downloading
I hope you find this list interesting enough to share with your friends. Vote your favorite stations using the thumb up or down beside every listing. Are there other Nigerian-based internet radios out there that i may have missed out? Use the comment form below to share them with me, i definitely want to try out more Nigerian-based internet radios.