What is Crowdsourcing?
Crowdsourcing is a term formed from the words 'crowd' and 'outsourcing'.  Crowdsourcing can simply be said to be the process of getting work done (usually online) from a crowd of people. The idea is to take work and outsource it to a crowd of workers.
The idea of Crowdsourcing is a brilliant one as it is often said that two heads are better than one. By canvassing a large crowd of people for ideas and skills, the quality of work done is always superior. This idea has brought about a new concept called 'Crowdsource Design'.
Crowdsource Design:
Crowdsource design is a concept that allows you to tell a crowd of designers to do a job at a given price and time frame, and on deadline you pick your favorite design and pay the designer. So you can simply ask for a logo to be designed for your site at the cost of a certain price and time frame, then the designers will get to work and when they are done you will have a chance to review all the designs, then pick the one you like most and the designer gets paid.
This process ensures good quality at cheap prices compared to online freelancing. You can use this method for logo, web page, business card, mobile app, banner ad, book cover designs and even WordPress themes and Plugins etc. In fact anything that can be designed can be Crowdsource.
Crowdsourcing's benefit is the ability to receive quality results since several people will contest in the offer and will apply their best skills and ideas in doing your job at very cheap price. So today I want to introduce you to some creative websites for Crowdsourcing your logo and website design jobs.
10 Creative Websites for Crowdsourcing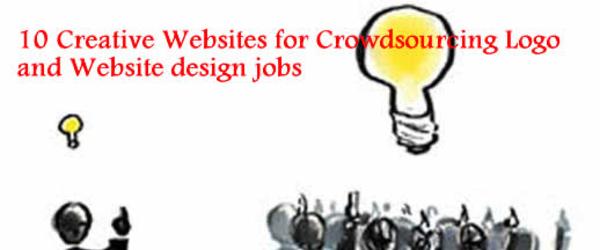 Jan 21, 2014 - crowdsite.com -

140

Online design contests! Start a design contest among 38026 designers!
Jan 21, 2014 - designcrowd.com -

112

Start a graphic design contest on DesignCrowd. Get custom logo designs or graphic designs from over 125,000 professional designers. Money back guarantee.
Jan 21, 2014 - 99designs.com -

125

The #1 marketplace for graphic design, including logo design, web design and other design contests.
Jan 22, 2014 - logomyway.com -

120

Get amazing custom logo designs for your business in hours. Start a logo design contest now
Jan 22, 2014 - mycroburst.com -

125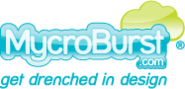 Get 50 to 150+ quality designs, by thousands of designers in just a few days. Get custom logo design, web design, brochure design and graphic design. Only pay for your favorite design, and see your designs in hours not weeks!
Jan 22, 2014 - hatchwise.com -

98

Receive custom submissions to your writing project, or hundreds of unique brand, slogan or domain name suggestions to your naming project. See examples: Run a company naming, product naming, slogan creation, available domain name or tagline creation project. Hire a writer for your next short story, lyrics, article, script, book, poetry, seo content, newsletter or resume writing project.
Jan 22, 2014 - jademagnet.com -

111

We are an integrated marketing agency built on crowdsourcing principles providing businesses with digital and print solutions to engage better with their customers and audience.
Jan 22, 2014 - tongal.com -

132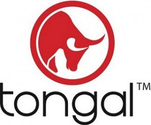 Tongal gives creative people the freedom to do their best work, by connecting them with brands, causes, and people who need their best work.
Jan 22, 2014 - 48hourslogo.com -

128

Get Amazing custom logo designs for your business in just 48 Hours! Start an online logo design contest for only $29 and watch designer logos roll in the same day!
Jan 22, 2014 - choosa.net -

109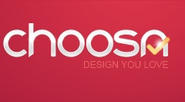 Use the power of crowdsourcing for all your design projects at affordable prices. Choose from 100's of original design ideas from 100's of talented designers. Visit us now!
I hope you find these 10 Creative Websites for Crowdsourcing your Logo and Website design jobs interesting and useful. Crowdsourcing your projects is the best way to get the best quality job for cheap price. This concept is becoming more popular and a lot of companies and individuals are beginning to understand and use Crowdsourcing for their project executions and in return obtain the best results.
Have you Crowdsourced any projects in the past? What creative website for Crowdsourcing did you use for your project? Did I miss your favorite creative websites for Crowdsourcing in the list? I will like to hear them, use the comment form below to share your favorite creative websites for Crowdsourcing with me. Remember to subscribe to my blog while you are on it.