Social media networks have revolutionalized the way we communicate with our friends and even the way we do business. This year 2012, a lot of innovative ideas have driven the social media industry to a new height. Everyday people get on the social media networks either to interact with old friends or make new ones. Even the variety of the social media networks doesn't seem to mean anything as it is a common thing to see same person belonging to multiple social media networks. I am almost on them all…
Everyday new ones are being created, most of them die off at birth some survive to compete in the already saturated social media market. Today I want to simply look at the top 10 social media networks for 2012.
Top 10 Social Media Networks for 2012:
Top 10 Social Media Websites 2012
This list is the Top 10 Social Media Websites of 2012 for Netmediablog.
Nov 13, 2012 - plus.google.com -

71

Google+ aims to make sharing on the web more like sharing in real life. Check out Circles, Events and Hangouts, just a few of the things we've been working on.
Nov 13, 2012 - facebook.com -

84

Facebook is a social utility that connects people with friends and others who work, study and live around them. People use Facebook to keep up with friends, upload an unlimited number of photos, post links and videos, and learn more about the people they meet.
Nov 13, 2012 - twitter.com -

68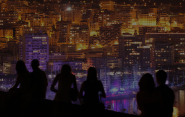 Instantly connect to what's most important to you. Follow your friends, experts, favorite celebrities, and breaking news.
Nov 13, 2012 - pinterest.com -

87
Pinterest is an online pinboard.
Nov 13, 2012 - youtube.com -

70

Share your videos with friends, family, and the world
Nov 13, 2012 - linkedin.com -

79

175 million+ members | Manage your professional identity. Build and engage with your professional network. Access knowledge, insights and opportunities.
Nov 13, 2012 - answers.yahoo.com -

88

Yahoo! Answers is a new way to find and share information. You can ask questions on any topic, get answers from real people, and share your insights and experience.
Nov 13, 2012 - myspace.com -

74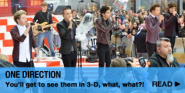 Myspace is the leading social entertainment destination powered by the passion of fans. Music, movies, celebs, TV, and games made social.
Nov 13, 2012 - meetme.com -

82

Meet new people near you! There are more than 40 MILLION PEOPLE are on MeetMe making friends, chatting, and hanging out. It's fun, friendly, and always free!
Nov 13, 2012 - tagged.com -

70

Tagged makes it easy to meet and socialize with new people through games, shared interests, friend suggestions, browsing profiles, and much more.
11
Top 10 most popular social networking sites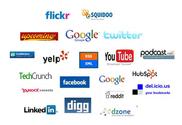 Top 10 most popular social networking sites

Using the native search bar on SlideShare do a search for "link wheel" to see that a 10 pager can drive 27,000+ views

Quora is your best source for knowledge. Quora aims to be the easiest place to write new content and share content from the web. We organize people and their interests so you can find, collect and share the information most valuable to you.
In Conclusion:
The next time you visit a social media network, take some time to compare them and see which provides you with the best social tools. Whether you are using them for personal reasons or business reasons the social media networks can drive your cause to a new height.
If you have more social media networks you can add them to the list here or via the comment form below. Remember to share this post with your friends and subscribe to my RSS feeds via the subscription box below.
Suggested Article: Importance of Social Media Monitoring